About Dr. Khan
Dr. Aliya Khan,
MD, FRCPC, FACP, FACE (Metabolic Bone Disease)
Dr. Khan is a Professor of Clinical Medicine, Divisions of Endocrinology and Metabolism and Geriatrics at McMaster University and Director of the Calcium Disorders Clinic at McMaster University. She graduated from the University of Ottawa Medical School with Honors. She trained in Internal Medicine, Geriatric Medicine and Endocrinology at the University of Toronto and also completed a research fellowship in Calcium and Metabolic Bone disorders at the University of Toronto.
She has published over 150 scientific papers on osteoporosis and parathyroid disease as well as numerous book chapters. She is the Editor of the Handbook of Parathyroid Diseases. Her research interests are focused on the diagnosis and management of osteoporosis, metabolic bone disease and parathyroid disease.
Dr Khan is the Chair of the Canadian Panel of the International Society of Clinical Densitometry (ISCD) as well as the Past Chair of the Credentials Committee of the ISCD and former board member of the ISCD. She is also the Co- Chair of the International Osteonecrosis of the Jaw Task Force . Dr Khan is the member of the Scientific Advisory board of Osteoporosis Canada as well as numerous other organizations.
Dr. Khan has been recognized by national and international awards including the International Clinician Instructor of the Year 2011 award by the International Society of Clinical Densitometry .The Queen's Diamond Jubilee Medal for 2012 for excellence in clinical care, research and teaching as well as the International Hypoparathyroidism Award for 2014.
Professor of Clinical Medicine
Email : info@boneresearch.ca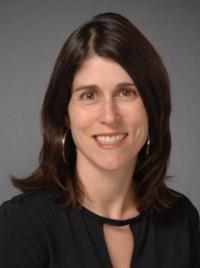 Dr Lora Giangregorio
Lora Giangregorio is an Associate Professor of Kinesiology at the University of Waterloo, having received her doctorate from McMaster University.  Her research focuses on reducing the burden of osteoporotic fractures.  One arm of this research program uses medical imaging technologies to explore bone and muscle responses to activity or neurologic impairment, and evaluate new methods for image analysis. The other arm focuses on epidemiology, conducting clinical trials to examine how exercise can reduce the risk of fractures.  Additionally, she has a robust knowledge translation program liaising with government and non-profit organizations and linking with community-based programs to promote safe and effective physical activity advice for individuals with osteoporosis.
Kinesiologist
Email : info@boneresearch.ca
Thank you for your feedback!
"Dr. Khan, thank you so much for your expedited care of my mom. She thinks the world of you."

- Tracy W.

"Dr. Khan, I know that your wisdom and caring have made it possible for my return to work after 3 years of not being able to work. You gave me faith that the surgery I had would open up a new life for me."

- Nancy C.

"Dr. Khan, your kindness is special – and so are you! Thank you so much for being so helpful and kind. You are a great role-model for women in science and medicine."

- Julie

"Dr. Khan, thank you for your extreme kindness to myself and my son. We both were struck by your concern and excellent care. Thank you for being such an excellent physician."

- Susan F.

"Dr. Khan, a special thank you message to express warm appreciation for all your thoughtfulness. You have been a godsend. Thank you and God bless you."

- Melba

"It means a lot to have a doctor who is as gifted and as caring as you are. Hope you know how much you're appreciated."

- Verna

"Dr. Khan, I want you to know how much your care, kindness, and compassion have meant to me. I felt safe knowing that I was in excellent hands, but most of all, your smile and caring ways were so much appreciated. You are special."

- Irma S.

"Dr. Khan, a small note to say thank you so much for your kindness & support. Thank you for taking such good care of so many people, especially me. You are wonderful."

-

"Dr. Khan, I would like to take this opportunity to express my gratitude for everything you and your staff have done for me. You were kind and understanding. I wish every doctor could be like you."

- Mihelo

"Dr. Khan, my mom had the greatest respect for you – for your kindness, compassion, and your skill as a physician. Thank you for all your support during the past difficult months, and for all that you were able to do to ease her pain over the last few years."

- Joanne M

"Dr. Khan, God's blessings on you and your loved ones, now and forever. Your grateful patient."

- Irma S.

"Dr. Khan, thank you so much for your kindness towards my mother. You are truly a humanitarian and a healer."

- Shelly D.

"Dr. Khan, thank you for your medical care. You have been a life-saver for me."

- Audrey

"Dr. Khan, thank you so much, we both have learned so much from you and can't say thank you enough. You are such an excellent teacher, and such a wonderful doctor. Your patients don't know how lucky they are."

- Jen and Leslie

"Dr. Khan, you are truly an amazing physician and person. I cannot thank you enough for the many CMEs that you have done for us over the years, educating family physicians, patients, and me. I am so grateful for everything, including the opportunity to learn from you. Special people like you make the work a brighter place. With heartfelt thanks!"

- Lisa

"Dr. Khan, I wish to thank you for the thorough care, wonderful caring, and patience that you rendered to my wife while she was your patient. You are a wonderful, caring person and doctor. My wife followed your prescribed exercise program very diligently, and consequently through the years, her bone density numbers improved each year. You will always be in my heart and prayers for all that you did for her."

- Vincent D.
Awards
Two Oakvillians up for Max Awards Woman of the Year http://www.boneresearch.ca/wp-content/uploads/cvBeaver2017.docx
FIVE QUESTIONS: Hamilton doctor nominated for Canada's Muslim Woman of the Year http://www.boneresearch.ca/wp-content/uploads/CVSpectator-2017.pdf
International Osteoporosis Foundation Award for  Canadian and International guidelines on primary hyperparathyroidism which was one of the top 5 papers in 2016 http://www.boneresearch.ca/wp-content/uploads/certificate-OI-2017-5.pdf
Dr. Aliya Khan received the Queen Elizabeth II Diamond Jubilee Medal for her contributions as a leader in the areas of endocrinology, calcium disorders, and metabolic bone disease. Oakville MP Terence Young, who presented the award, observed that it "serves to honour significant contributions in the community by individuals who have dedicated themselves to service for their fellow citizens, their community, and their country." Dr. Khan is the founding chair of the Canadian Board of the International Society of Clinical Densitometry, and chair of the ISCD Certification Council. Dr. Khan led the development of the first national and international standards and guidelines paper on bone densitometry, and has published more than 80 papers on osteoporosis/parathyroid (calcium regulating hormone) disease. – Oakville Beaver
Dr. Aliya Khan, clinical professor in the Department of Medicine, Division of Endocrinology and Metabolism and Division of Geriatric Medicine, received the International Hypoparathyroidism Award from the Hypoparathyroidism Association. The award recognizes Dr. Khan's significant contributions to advancing excellence in research, education, and patient care. She was presented with the award at the 8th International Conference on Hypoparathyroidism in Sacramento, California on June 6, 2014, where she spoke on the latest research developments in the management of hypoparathyroidism, and how it can be applied to maximize medical care and quality of life. Dr. Khan has spoken nationally and internationally on the diagnosis and treatment of hypoparathyroidism, has been involved in research into the use of parathyroid hormone for people with hypoparathyroidism, and has published extensively on the condition. She co-chaired the International Conference on Hypoparathyroidism, developed recommendations for practice for physicians globally, and served as the editor for the Handbook of Parathyroid Diseases, one of the most popular textbooks for this condition. – McMaster University